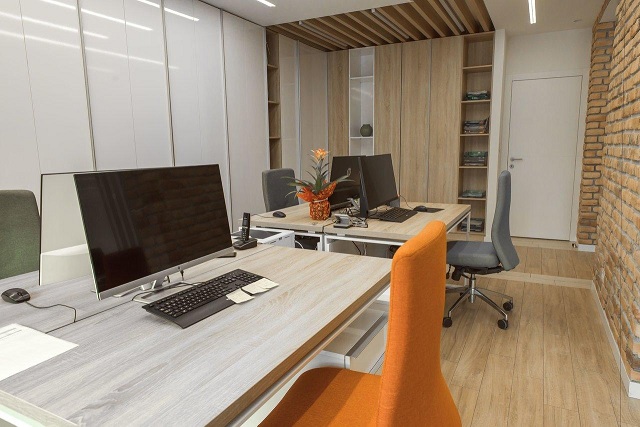 Serbia is a very convenient jurisdiction to launch your undertaking, and we recommend that you take a look at it if you have never done it before! The country's economy has fully recovered after the pandemic and is actively developing, and the local authorities are doing their best to create a business-friendly environment and attract entrepreneurs and investors from all over the world. The figures of annual Asian, European, and American investments in the country's economy are impressive! And it means that you can join the upward trend and start your business in Serbia.
If you are impressed (to some extent at least) and want to know more details about Serbian business, banking, taxes, and so on, you can get here and take advantage of our knowledge base of articles. Our experts based in Belgrade provide updated information to us, and we write articles to communicate the current opportunities to our customers. You can book an initial free session with our expert to discuss the prospects of your undertaking in Serbia – and if this is not an optimal jurisdiction, we will suggest some other ones for free. You may also delegate the whole administrative procedure to us, and we will incorporate a company and open a corporate account for you in Serbia online without much hassle on your part.
Serbia and Foreign Investors
The country is a real draw for foreign investments, and here are the main reasons why non-resident entrepreneurs opt for Serbia and set up their businesses here:
The business maintenance costs are not very high (starting from 200 euros a month).
Professional services are not very expensive: you can find a high-skilled specialist at an affordable fee.
The laws and the taxation system are business-friendly, and Foreign Investor Protection Treaties will additionally support you.
You can get top-notch banking services from local banks or branches of well-reputed international banks.
The IT infrastructure is ranked as excellent.
If you are interested in living standards, they are quite high – and the cost is affordable.
The crime rate is low, which means that you can live and work in a safe environment.
The country does its best to support internal and external political stability, and it tries to keep up good relations with all major powers despite the current conflicts in the world.
The population is multilingual and well-educated, so you will have no problems with the workforce.
If you start a business in Serbia, you will be able to easily obtain a residence permit. We recommend doing so for two major reasons: on the one hand, it will greatly simplify your relations with the banks; on the other hand, Serbia is an EU candidate, and you may have a chance to obtain an EU passport in a few years.
Sounds impressive? Follow the above link to ask any questions if you have them at this stage.
Step-By-Step Company Incorporation in Serbia
Here are the legal forms available in Serbia according to the local business laws:
Sole Proprietor (Private Entrepreneur)
Limited Partnership
General Partnership
Joint-Stock Company
Limited Liability Company
You can also set up a branch or a representative office.
How to choose a form? Each of them is suitable for different businesses and situations, and each comes with its own rights and responsibilities. If you struggle with the choice, get in touch with an expert as this is an important step that will impact your further activities.
Sole Proprietor
This form is the easiest one to register, and it means that the entrepreneur has full financial and administrative responsibilities for all activities.
Opt for it if you are going to have a relatively small business that mostly depends on your personal efforts. However, you will need a different type of company if you are planning to expand in the future.
The main disadvantage of this business form is, of course, unlimited liability: the entrepreneur is responsible for the debts with all personal property, so it may be taken away in the worst case.
General Partnership
You will need at least two partners (who can be individuals or legal entities) to start a partnership, and the document that regulates the relations between them is a partnership agreement. There is no minimum threshold set for the share capital. All key decisions are jointly made by the partners. The main disadvantage is the same as in the previous case: unlimited responsibility of all partners. However, banks and other institutions favor this entity type over others as it is very transparent.
Limited Partnership
In this type of legal entity, there is a general partner and one or more limited partners. The general partner is the partnership's legal representative liable for the company's debts with its personal property as well. The limited partners have limited liability, which means that their liability for debts is limited by their contribution to the partnership. There is no minimum threshold for this entity's share capital, either.
Joint-Stock Company
This company type is suitable for larger entities, and you can start an open or a closed joint-stock company.
If the joint-stock company is closed, the share capital is required to equal at least 10,000 euros, and the company can have no more than 100 shareholders.
If the joint-stock company is open, the minimum share capital is set at 25,000 euros, and the number of shareholders can exceed 100. The important decisions are made by the general meeting of shareholders, while daily operations are managed by the board of directors which is, in its turn, under the supervisory board's control.
Limited Liability Company
This is the most popular company type in Serbia, and it suits best for a wide range of business activities. The main reason for its popularity is, first of all, the fact of limited liability. It is not very hard to establish an LLC in Serbia, and you will need no more than two weeks to complete all procedures.
The minimum share capital is set at RSD 100 (about 1 euro). However, most entrepreneurs start with a larger amount to make a good impression on their counterparties. The company is registered by the Business Register Agency of the Republic of Serbia. You will need to submit original documents with translations into Serbian.
Want to know more or need help with company registration in Serbia? Click on the above link and talk to us – it's free!