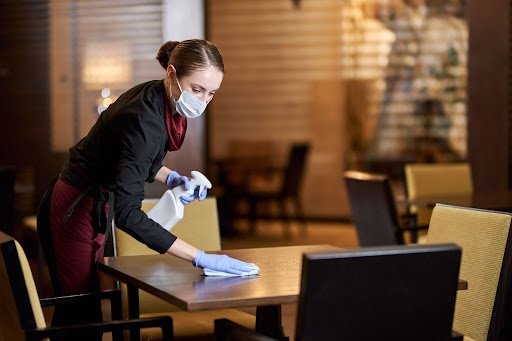 A successful search engine optimization strategy is essential to your carpet cleaning business's online success. It's a process of researching keywords related to your company, optimizing your website content for those keywords, and boosting your online visibility with citations.
NAP consistency is also important – it's crucial that your business' name, address and phone number are consistent across all online directories and listings. You should also vary your content by using videos, infographics and ebooks.
1. Create a Google My Business Profile
A Google My Business (GMB) profile will help potential customers find your carpet cleaning services and build trust in your company. It will appear on the search results page next to local organic and paid ads, and it can be optimized to generate leads.
A good carpet cleaning SEO strategy for a carpet cleaning business includes optimizing the website using research intent keywords. These are phrases that prospects use in the research phase of their buying process to determine whether a product or service is the right fit for them. In addition to this, getting your business listed in industry publications can provide citations, which will increase the domain authority of your site and improve its position on SERPs.
2. Optimize Your Website for Local Searches
Every business needs SEO to drive organic traffic. The goal is for a user to enter a search term (like Pet stain and odor removal or Carpet deep cleaning) on Google, find your site on the results page, then click through and book a service with you.
The best way to optimize your website is by targeting relevant keywords. Include them in your content and structure your site to ensure that your pages are ranked highly on Google's search results page.
You can also grow your online visibility by encouraging reviews on local listings and social media sites, such as Facebook. Using a review management tool like Podium can help automate this process and prompt clients to leave a review after each service.
3. Optimize Your Content for Local Searches
Carpet cleaning businesses can optimize their content for local searches by including relevant keywords in the title and description of their website. It is also important to include those keywords in their meta tags, guest posts, urls, and other on-page SEO components.
Creating informative, valuable content is another way to boost online visibility and attract potential customers. Sharing relevant information about their products and services demonstrates authority and trustworthiness, which is a positive signal for Google search engines.
Using an effective online marketing strategy to appear at the top of search engine results pages is an essential step to growing your customer base. Use these proven SEO tactics to achieve the best results!
4. Optimize Your Social Media Profiles
Carpet cleaning SEO allows companies to stand out online while also gaining customer trust. By ensuring that all profiles and business pages are optimized with the correct information (name, phone number, address, website, local hours), and by encouraging customers to leave positive reviews on social media platforms, businesses can maximize their visibility on SERPs and increase their chances of landing new leads and sales.
While 95% of cleaning & janitorial businesses fail within their first year, those that take the proper steps to optimize their sites and implement effective marketing strategies can see tremendous growth opportunities. By following these tips, you can put yourself in the 5% that make it.
5. Optimize Your Reviews
In order to appear at the top of search engine results pages (SERPs), businesses need to optimize their content and have relevant backlinks. The quality of these links is also an important factor for obtaining a high Google rank.
In addition to optimizing website content, carpet cleaning businesses should focus on local keywords and GMB optimization. This will help them gain a competitive advantage and reach more potential customers. Furthermore, they should encourage customers to leave reviews online. By doing this, customers can see the positive feedback that other customers have provided and be more likely to contact the business. Additionally, this will also improve the customer experience and increase brand recognition.
6. Optimize Your Local Listings
Local SEO is a crucial marketing strategy for carpet cleaning companies, as it helps them target their local audience. This way, they can avoid wasting money on advertising that would reach people who are not in their service area.
Your Google Business Profile (GBP) should include a clear and precise description of your services, location, reviews, and other important information. It also needs to be updated regularly.
Your GBP will be displayed in search engine results pages, so it's important to make sure it's optimized. You can do this by creating inner city pages that talk about the specific services you offer in each area, along with details like landmarks and population.